Top FAQs to Know About WordPress Eyeglass Prescription Plugin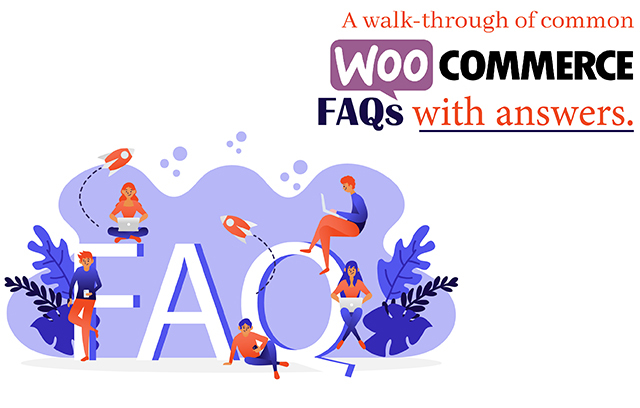 WooCommerce has reached the top rapidly. It is one of the most loved e-commerce development platforms for good reasons. The open-source nature of the platform makes it easier for budget-constraint people to create an e-commerce site.
You can take advantage of its simplicity and powerful features. All-in-all, it will give your online business the necessary boost. Moreover, WooCommerce opens up the door to thousands of WordPress plugins. For example, the WordPress Eyeglass Prescription plugin is the best add-on for an eyewear store. It lets you set up your e-commerce site with ease. In addition, it ensures your shoppers have an unmatched experience using your store.
But it is necessary to know everything about the technology and platform you want to use for your site. It will help you make an informed decision. So, let us dig into the most frequently asked questions about WooCommerce.
1. Can I personalize my WooCommerce store theme?
The answer is yes. You can customize your store theme based on your business goals and needs. Whether you want to upload a unique logo or add a backdrop, you can handle it easily using Customizer.
However, a basic understanding of CSS and HTML is necessary if you want to change your theme appearance and layout. It is especially when the theme options are outside of your theme. You can hire professionals with knowledge of WordPress-specific PHP. For example, they can start with WordPress Codex.
Another effective method to alter your theme is through a child theme. It is a location that allows saving any changes and modifications you made in your parent theme.
2. Is testing available before purchasing the WooCommerce theme?
Indeed, WooCommerce enables you to check theme demos before purchasing. You can also buy them from the product pages. If you are worried about the working of themes, it is advisable to read the Theme Documentation thoroughly. Moreover, you can leverage WooCommerce's 30-day money-back guarantee. If you are unsatisfied with the purchase, you can claim a refund. Remember, you can avail of this within a month.
3. Can WooCommerce handle a large number of products?
If you plan to sell tens of thousands of eyewear products on your site, WooCommerce can handle it easily. It depends on both WooCommerce and your web hosting platform. Compared to a standard WordPress installation, WooCommerce takes up more memory. But with a good host, you can overcome this issue. The team is constantly working to make WooCommerce more efficient.
4. Do all themes are compatible with the latest version?
It is the responsibility of the WooCommerce team to ensure all themes are up-to-date. Also, they take care that themes work well with the latest WordPress version. It is best to keep your site updated if you build your eyewear store with WooCommerce. The reason is only the new version of themes and plugins get support from the core team. Moreover, the recent version is more secure and has additional features.
5. How to download WooCommerce purchases?
Once your order is complete, you will see a download link on the Order Received page. Plus, you will receive a download link via an email notification. You can click on this given link and download your purchases, like WooCommerce themes, add-ons, etc. Besides this, you can directly visit their website and download buys whenever you want.
If you want to know the items that you can access, head to the account page. After this, hit the Downloads tab.
6. What makes a product license different from a subscription?
You require both (a product license and a subscription) to create your optical store using WooCommerce. But it is essential to understand the difference between them. Firstly, a license is something you should buy individually. On the other hand, a subscription gets automatically renewed until you cancel it. They share similarities, like licenses and subscriptions are the same in terms of functionality.
7. What types of browsers and operating systems do WooCommerce support?
When it comes to browser version support, WooCommerce practices the rules of WordPress.org. You can learn about these in Wordpress.org Handbook. The e-commerce platform is compatible with the latest versions of Firefox, Chrome, Safari, Opera, and Microsoft Edge. If you want to enjoy the best experience and speed of WooCommerce, updating to the latest version is ideal.
8. What does it take to update the WooCommerce theme?
Are you using a Storefront Child Theme of WooCommerce.com? Then, it is vital to link your site to WooCommerce.com and activate it. After connecting your site, you can access the theme changes on the Theme page or WordPress Updates page.
In closing
Unquestionably, WooCommerce is one of the excellent e-commerce building tools. But before you get into the development process, you should have an understanding of WooCommerce. It helps you choose the right solution for your store wisely. If you have more doubts about WooCommerce themes, features, or plugins like the Lenses Prescription WordPress plugin, seek professional help.
If you are looking for WooCommerce development services, contact SoftProdigy. We have years of experience delivering quality services and selling premium plugins, including the WordPress Eyeglass Prescription plugin.