Magento 2 Prescription Extension: How It Boosts Your Optical Store ROI?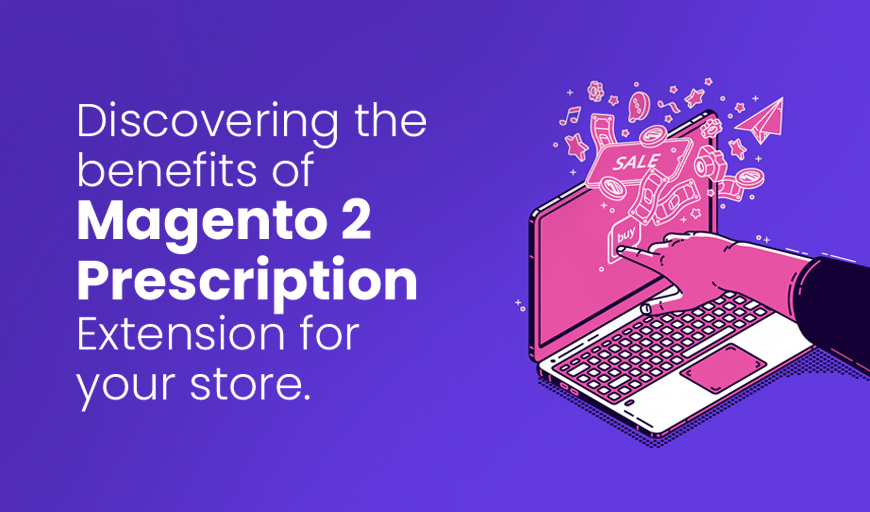 The eyewear industry is growing exponentially in the digital space. If you want to create a store to sell prescription eyeglasses and lenses, Magento 2 prescription extension is an excellent choice. But what is it?
What is the Magento 2 prescription extension?
It is a premium extension of Magento, a popular e-commerce platform. With Magento Premium prescription lens configuration, you can add lens prescriptions to the product site without hassles. It includes the sphere, cylinder, pupillary distance, axis, and near/add.
That means your clients can purchase prescription lenses or eyewear by providing their information in a specific form. The process will take a few steps. As a result, it will improve their shopping experience. While default Magento2 settings offer these capabilities, they are basic level.
In addition, once added, the prescriptions remain stored as a Magento custom product option. And it will appear on the Magento admin order, customer order details, and order email. The customer account also saves this detail, which they can access and make changes at any time.
But to install this third-party extension to your eyewear store, you should use Magento as your e-commerce platform. It is an open-source, PHP-based e-commerce platform. Thanks to its impressive flexibility and scalability, Magento has become the choice of thousands of e-commerce sites. It also has a plethora of extensions that enhance your customer experience and sales.
Magento 2 prescription extension is one of them. It will turn your optical store into a cutting-edge eyewear platform where customers can purchase prescription eyeglasses hassle-free. But how installing this third-party extension will boost your eyewear store ROI? If you are curious to know, scroll below.
The role of Magento 2 prescription extension in increasing your store ROI
1. Speedy order processing
It enables your customers to complete the order processing process quickly. For example, new buyers can add their prescription details in a few steps. They use a specific form, which saves their time and makes the process easy. Thus, they can place the order without fiddling around with adding details. With such a stress-free shopping experience, they might return for a repeat purchase. The second time, the process will be even faster, as Magento 2 prescription extension keeps prescriptions saved.
2. Multiple lens options
No problem if the size of your eyewear store is small. You can still customize your Magento eyeglasses & lenses prescription extension for free. It allows you to offer lenses in different options based on customers' needs and preferences. If they get the desired product from your optical store, they will not go to another.
3. Suits everyone's needs
People require different types of prescriptions based on their problems. Fortunately, the Magento 2 prescription extension is ideal for meeting all requirements. Whether your customer needs spectacles that are:
Farsightedness can be corrected with distance glasses.

Reading glasses are used to correct vision problems such as myopia.

Bifocal lenses help in correcting both distance and near vision.

Progressive lenses are used to correct near, far, and intermediate vision problems.
4. A single-page display
The premium prescription lens configuration enables you to display both configurable products (right and left eyes) on a page view. Thus, customers can easily know the attributes of lenses. Also, it will display if any product is out-of-stock. If they find it out when placing the order, it will waste their time and effort.
5. Put validations
Another noteworthy feature of the Magento 2 prescription extension is that you can impose validations on customers when they place orders. You may ask the buyer to select either the right or left product while providing information about the selected product. As a result, they can make an informed decision and buy what they need.
6. Upload or manual
Magento 2 prescription extension makes adding prescriptions convenient. Users can add prescriptions manually or upload a file (PDF or Docx) to place an order. Based on their convenience, they can choose any option.
The bottom line
You can step up your online optical business by installing the Magento 2 prescription extension. It has helpful features that make it easy for your clients to purchase eyewear. Plus, your clients would be able to communicate their requirements and needs. In short, it helps you boost customer experience, which increases your eyewear store ROI.
If you are searching for a reputable company to build your Magento store, contact SoftProdigy. Our experts have years of experience delivering top-notch services. We also deal in extensions like Premium prescription lens configuration.