Magento 2 Extensions: How to Resolve Common Issues?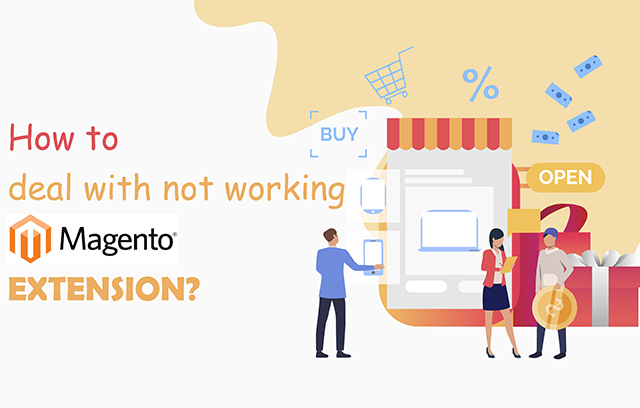 Magento is an absolute choice for building your prescription eyewear store. It is an excellent e-commerce platform that allows you to create a dynamic website. Moreover, it gives you access to unique features and functionalities.
But what makes Magento the best e-commerce solution for your optical store is its third-party extensions. These are hassle-free ways to add the necessary functionality, which ensures a better user experience. For instance, the Lenses Eyeglasses Prescription Magento 2 Extension is a savvy solution for creating an e-store. On the other hand, customers can add prescriptions in a few steps.
These third-party extensions are a surefire way to boost the functionality of your store. But people have faced problems like extensions' failure to work on Magento 2. It can happen to anybody, including you. Therefore, we have explained the reasons :
Why Magento 2 Extensions Cease To Work With Relevant Solutions?
1. Installation issues
One of the frequent instances your extension does not work in your Magento eyewear store is incorrect installation. For this reason, it is essential to copy the extensions in the correct place. Most importantly, you must fulfill system requirements to ensure the proper running of Magento 2. So, before you install the extension, always check Magento 2 requirements. After this, examine if your server meets them. Do not forget to follow the installation guide. It will reduce the chances of mistakes and errors.
2. Latest version
Now, if you use an outdated version of the Magento 2 extension, it may not work. When you face such problems, you should check whether you are using the latest version of the Magento extension. Head to Admin > WeltPixel > Debugger > Extensions Version. You can also download this using the weltpixel.com account. Go to My Account > Downloadable Products section.
3. Compatibility
Another reason your Magento extension does not work in your eyewear store is incompatibility. To ensure this does not happen to you, check that your extension is compatible with the latest version of your Magento store.
4. Clear static cache
Often, the static cache can prevent your Magento extension from working efficiently. So, once you install the extension, it is crucial to clear the static cache. It will help you improve the speed and performance of Magento extensions. Follow these steps to do so: Click System > Cache Management > Flush Static Files Cache.
5. Admin session-related issue
In many cases, the problem is simple, including an admin session-related issue. The good thing is it can be resolved. All you need to do is log out and log in to the extension admin.
6. Extension conflict
As a Magento store owner, you may face problems like conflicts between extensions. It hinders the proper working of your third-party extension. Therefore, it is advisable to verify the extension functionality before using it. When you conduct a verification test on a clean Magento, you will understand if the extension conflicts with other existing extensions. Your Magento store development provider can help you resolve the conflict.
7. Hosting problems
Choosing the right web hosting platform is also essential to ensure the optimal working of the extension. What if you install Magento extensions on unoptimized web hosting? You will face performance and quality issues.
The bottom line
Installing third-party extensions to your Magento store can instantly improve its functionality. It will help your customers to shop for eyewear products hassle-free. You have installed Lenses Eyeglasses Prescription Magento Extension, and it's not working. In this case, consider these points. The reason could be one of the mentioned above. Otherwise, a Magento services provider can help you spot the problem and give a suitable solution.
If you are searching for a reliable company offering Magento development services, contact SoftProdigy. We also deal in premium plugins like Eyewear Prescription Lens Configurator Magento 2 Extension.