Tips for Managing Prescription Orders in your WooCommerce Store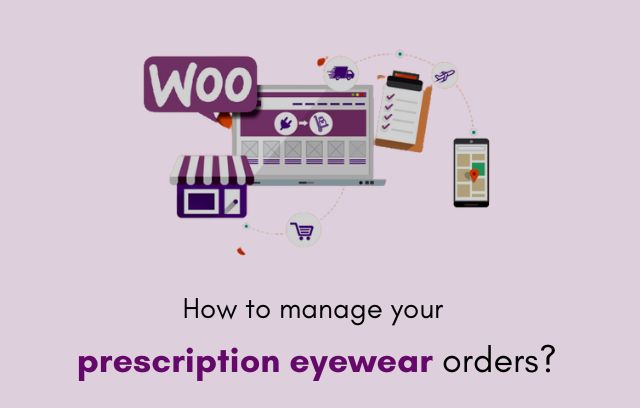 Selling prescription products is not similar to clothing, footwear, etc. It requires tons of planning, preparation, and decision-making. If it is prescription eyewear, you need to be even more careful.
Today, most online retailers prefer WooCommerce for building their e-commerce stores. It is open-source, flexible, and rich in features. You can also access thousands of plugins to enhance the functionality of your store. For example, the WooCommerce prescription plugin helps you improve user experience and gain more trust and credibility.
However, managing prescription orders on your WooCommerce store is still a complex and challenging process. You should have a precise and efficient system for processing orders, verifying prescriptions, and keeping customers informed of order progress.
Remember, managing prescription orders goes beyond integrating plugins like the WordPress Eyeglass Prescription plugin. So, we will list the right strategies to ensure hassle-free and streamlined management of prescription orders on the WooCommerce store.
Best practices to manage prescription orders in your WooCommerce store
Whether you are a new or experienced online retailer, these tips will help you manage prescription orders effectively and efficiently. You can improve customer satisfaction, ensure regulatory compliance, and streamline your order processing system.
1. Clearly define your prescription ordering process
If you want more customers to buy products on your WooCommerce store, it is crucial to establish a transparent and straightforward process. It should incorporate guidelines on prescription upload, verification, and order processing. Be sure to include detailed instructions on how customers can upload their prescriptions, how you will authenticate, and the steps involved in completing the order.
Thanks to the Prescription WordPress plugin, customers can add their eyeglasses prescription in a few steps. It allows them to upload it or add it manually.
2. Use custom order statuses
Another effective way to monitor the advancements of prescription orders is by creating customized order statuses. With custom order statuses, you can mirror the different stages of the order process, making it simpler to spot orders that need attention.
In addition, it informs customers of their order's current status. As a result, it promotes transparency and reduces the need for inquiries.
3. Create order notes
You can use the order notes section to record essential details associated with the prescription order. It is a great way to keep track of prescription verification, customer correspondence, and other pertinent information that may arise during the order fulfillment process.
4. Notify customers of order progress
Informing customers about prescription orders is crucial. It will give them peace of mind and worry-free. You can achieve this by utilizing notifications to send automated updates at every stage of the order fulfillment process.
For instance, Blue Dart Shipment tracking WooCommerce plugin allows your customers to track their orders in real-time. Also, they will receive updates when the prescription order is received, verified, and shipped.
By notifying customers, you can establish trust and ensure they are well-informed about their order's status. It reduces the chances of misunderstandings or errors. Therefore, it improves customer satisfaction. Proactive communication is critical for ensuring that customers are always up-to-date on their prescription order status.
5. Secure your store prescription data
As a retailer owner, you should securely store prescription data and prevent unauthorized access. You might have customers' information and confidential information. And if it is in the wrong hands, they will misuse this. Therefore, implement measures such as SSL certificates, limiting user access, and complying with HIPAA regulations.
For instance, SSL certificates provide an encrypted connection between the server and the user's device. It prevents unauthorized individuals from intercepting and accessing sensitive data.
On the other hand, limiting user access to prescription data ensures that only authorized personnel have access to confidential information. Hence, it reduces the risk of data breaches. Lastly, by complying with HIPAA regulations, businesses can maintain data privacy and security while preventing unauthorized use and disclosure.
6. Handle eyewear prescription refills
If things go perfectly with the initial purchase, you will come back for prescription refills. You need to establish a clear protocol for handling customer requests to manage refills effectively. It includes verifying refill or reorder requests with the prescription details saved. If there are changes, customers are required to submit a new prescription. They can add it quickly with the WooCommerce Prescription plugin.
The bottom line
By following these tips, you can effectively manage prescription orders in your WooCommerce store and provide a seamless experience for your customers. It will lead to an increase in your customer retention and sales. In short, the growth of your retail store depends on how well you manage your prescription orders.
If you are looking for a reliable WooCommerce services provider, SoftProdigy is your best bet. Besides this, you can purchase premium plugins like the WooCommerce Prescription plugin.