Plugins and Extensions: How They Benefit Your Eyewear E- commerce Site?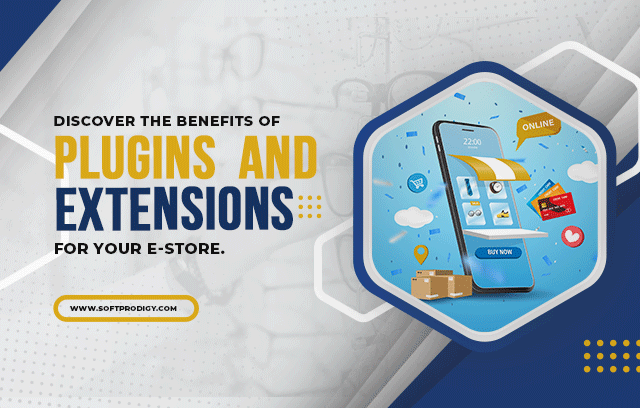 Plugins and extensions are the best way to customize your optical e-store. They allow you to add desired features to your e-commerce business site. As a result, you can improve its overall performance and appearance. Besides this, they help you boost the user experience.
All this leads to better productivity and efficiency of your online eyewear store. If you are not convinced, we will explain the multiple advantages of plugins and extensions later in this post. But first, let us learn where to buy e-commerce store plugins and extensions.
Where to buy plugins and extensions for your optical e-store?
While plenty of options are available in the market, WooCommerce and Magento are on the top.
The former is an open-source e-commerce platform, which is a WordPress plugin. It is suitable for building any-sized website with essential features. WooCommerce is one of the go-to options for online eyewear retailers. The reasons are thousands of themes, features, and WordPress WooCommerce plugin.
Some of the leading plugins to improve the efficiency and productivity of your digital eyewear store are:
WooCommerce eyeglasses lenses prescription plugin - With this plugin, e-store owners can control everything from the back-end. Also, it helps customers to add their needs on the product page before placing an order.
WooCommerce PD measurement plugin - Another plugin you should consider for your eyewear store is the WooCommerce PD measurement plugin. It allows customers to include their PD measurements before purchasing.
WooCommerce contact lenses prescription plugin - WooCommerce contact lenses prescription plugin is an excellent add-on to your optical e-store. It lets online customers specify the details of both the right and left eye lenses before ordering.
On the other hand, Magento is also a popular open-source e-commerce platform. It allows developers to create robust e-commerce websites. As a Magento user, you can get numerous extensions. You can access and install the best Magento extensions and boost the performance of your optical e-commerce site.
Better performance translates into a better user experience, which increases your traffic and sales.
Depending on your needs and the platform you choose, you can install the necessary plugins and extensions. Remember, plugins and extensions are both free and paid. You can pick the right one that fulfills your business goals and budget.
Now, you know how to access plugins and extensions. It is time to unveil their multiple benefits for your online business.
The advantages of using plugins and extensions
Although plugins and extensions are beneficial for your online eyewear business, you should not go overboard with them. Unwanted add-ons may affect the performance of your eyewear store, and you may fail to achieve your goals.
Are you still not sure about integrating plugins or extensions to your eyewear store? These benefits can help you decide.
1.Hassle-free inventory management
Inventory management is crucial for online businesses dealing with products. But managing inventory is effective if done right. For example, if you overdo, it can cost you cash loss. And undergone inventory management might lead to a shortage of stocks.
Several Magento extensions can help you maintain balance when managing inventory data. These can fulfill the following needs:
Supplier Management
Product Inventory Management
Sales Order Management
Purchase Order Management
Note:* You must buy the best Magento extensions that suit your needs and budget.
2.Improved backend efficiency
If you want your eyewear store to work smoothly, both front-end and back-end are essential. At times, store owners get busy with other core tasks that they hardly have time to manage back-end.
Do not worry! You can resolve this problem by installing plugins or extensions in your online eyewear store.
3.Better user experience
If your optical store offers a poor user experience, customers will not return. Therefore, your potential customers should have the best experience shopping from your store. How can you improve user experience? It involves ease of navigation, searching right products, quick checkouts, multiple payment systems, etc.
WooCommerce has several plugins that help users and store owners. For example, the WooCommerce Virtual Try-on plugin allows customers to buy eyeglasses by trying the product virtually. They can use this plugin to compare the eyeglasses and check the feel and look before purchasing. In this way, customers buy what they need. It reduces the chances of exchanges and returns.
Besides this, several WordPress WooCommerce plugins can add value to your customers' shopping experience.
4.Timely delivery and tracking
Do you know customers love shopping from e-commerce sites that ensure on-time deliveries? Timely delivery plays a crucial role in improving the number of orders. For example, an online user purchased an eyewear product from your site, considering the quality and other aspects. But if you fail to deliver it within the expected time, it will leave a bad impression on your customer.
So, the chances are higher that they will come back to your site next time. The best way to turn your customers into loyal customers is by delivering products on time. If you have built your optical store on Magento, you can get your hands-on with many extensions.
In closing
Based on the above discussion, it is clear that plugins and extensions can significantly boost the performance of your eyewear store. The benefits are plenty from, ultimate security to saving time and money, customized features, and more. Whether you choose the best Magento extensions or WordPress WooCommerce plugins, they should meet your needs. Also, it is advisable to buy plugins and extensions from a reputed company.
If you are looking for reliable e-commerce store plugins and extensions, contact SoftProdigy. We offer a range of e-commerce services at competitive prices. Call us today.