Improving Your Store User Experience? 4 Must-have WordPress Plugins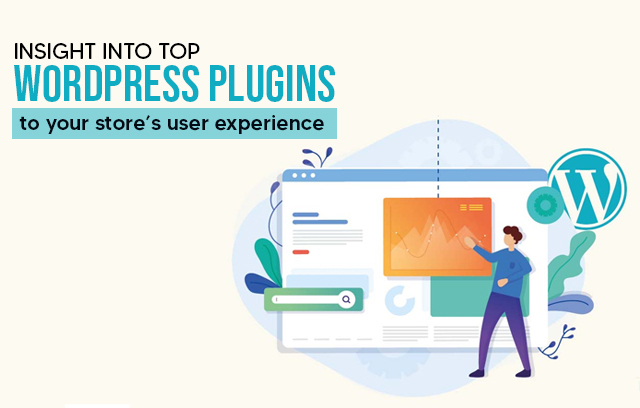 Are you starting your online eyewear store?
First of all, congratulations! You must be excited to be your boss. Although running a business is not a 5-to-9 job, it is a full-time job. It takes blood and sweat to make your start-up a big success.
Remember, no matter how advanced your optical store is, it is worth nothing if it fails to offer a great user experience. It is the key to the most successful businesses around the globe.
WordPress plugins are the best way to add more functionality to your WooCommerce eyewear store. As a result, it improves your user experience and encourages them to complete the order. In this post, we will discuss the best plugins to boost the user experience of your optical e-commerce site.
Top WordPress plugins to improve your store user experience
Plugins are the best thing that has happened to developers. These add-ons help add essential features and customize e-commerce stores with no code-writing. They are easy to install. Considering this, many store owners make the mistake of using too many plugins. It may cause your application to perform poorly. Therefore, we will list essential plugins for your eyewear site.
1. Lenses Prescription WordPress plugin
The first one on the list is the Lenses Prescription WordPress plugin. It offers a complete package to run your online eyewear store smoothly. Are you wondering how? It helps you deliver a hassle-free and better shopping experience. It improves your sales. We can say that plugin is beneficial for store owners and users.
The plugin comes with pre-defined options for various fields, which allow customers to buy products specific to their needs. Since it offers lens-type product options, they can make a purchase for single or both eyes.
Being an optical store owner, you can use these options to create fields automatically. It includes power, curve, diameter, etc. So, your potential can add their prescription lens details with ease. After this, preview it on the cart page and place the order. In short, the Lenses Prescription WordPress plugin ensures a smooth shopping experience, and your customers will return to your store for the next purchase.
2.WhatsApp Connect Plugin For WordPress
Another must-have plugin for your WooCommerce eyewear store is WhatsApp Connect Plugin for WordPress. Remember, the best way to grow your online business is by adding value to your customer experience. It means you should make them feel special and important. And communication is the key to doing so.
The plugin has unique features that will help you take your business to the next level. By integrating WhatsApp Connect Plugin into your store, you can ensure ease of communication with your customers. For this, you need to embed a click-to-chat widget on your WooCommerce e-store.
With this plugin, you can make conversations with your customers easier and more convenient like never before. They can reach out to you for any queries with a click on their smartphones.
3. Voguepay Payment Gateway Master
Do you know most online users fail to complete their online purchases because of the unavailability of the payment option? It is one of the biggest mistakes that e-commerce owners make. When it comes to better user experience, we meant by meeting all the needs of your prospective customers. The mode of payment is one of them.
Luckily, the Voguepay Payment Gateway Master plugin for WooCommerce has got your back. It is a payment processing system. If you install this in your store, your customers can make payments through credit cards, debit cards, net banking, and other options.
When you offer multiple modes of payment, your customers can choose the most suitable one as per their convenience. Therefore, they can place the order without any issues.
4. Virtual Eyeglasses Try On Plugin
Real-time shopping is the need of the hour. Customers look for an in-store shopping experience from online stores. You must be thinking about how it is possible, right? Well, it is possible today. Like offline stores, customers can choose, compare, and test products before purchasing from e-commerce sites. The answer is the Virtual Eyeglasses Try On Plugin. The best thing about this plugin is that it is compatible with both WooCommerece and Magento.
The plugin allows your customers to compare the eyewear products before purchasing. For example, they can virtually check the feel and look of the framework on their face. Hence, they will be more confident about the purchase and choose the eyeglass that suits them the most. On the other hand, it helps the store owners by reducing the returns and refunds. After all, with the virtual trail, shoppers can order the right match for their needs.
Basically, you can deliver a personalized eyewear shopping experience to your customers from the comfort of their homes.
The crux
Plugins seem to be life-changing for online businesses and shoppers. Although all these add-ons are premium, they are a one-time investment. It means you can install it once and reap the benefits for years. As a thumb rule, do not get overboard with plugins because it may affect your application's performance and speed. It will further impact your user experience and the number of sales. Whether you choose the Lenses Prescription WordPress plugin or the Virtual Eyeglasses Try On plugin, it must meet your needs and budget.
If you are searching for a reliable company offering quality WooCommerce plugins, contact SoftProdigy. We house a team of experts delivering a range of services for years. Call us today!