Countdown Timer: How It Drives More Sales to Your WooCommere Store?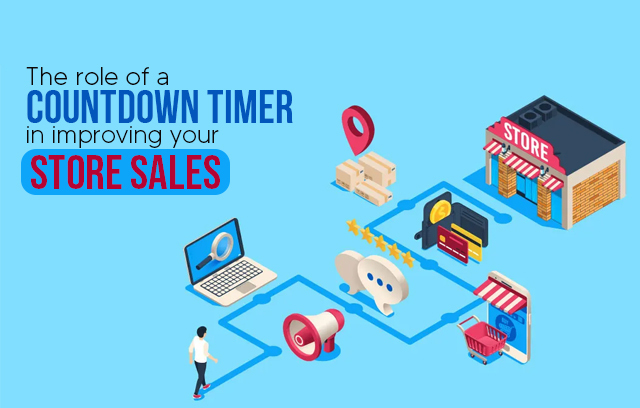 As a store owner, you should not miss out on any opportunity that brings more sales. It is even critical when the competition in the eyewear industry is at its peak. In recent years, many prescription eyewear retailers have shifted to the internet. Customers buy products online for a good experience and quality services.
The first step to meeting their needs involves choosing the best platform for your e-commerce store. Since you have picked WooCommerce, you can leverage countless benefits. It offers numerous design templates that ensure easy customization.
In addition, it has plugins like WooCommerce Glasses and Lenses Prescription, Countdown Timer, and more. By installing these add-ons to your eyewear e-store, you can take it to another level. For example, the WooCommerce Eyeglasses Prescription plugin lets customers add their prescription details before placing an order. Hence, they will get an eyewear product that fits their needs and demands. As a result, you will notice more customer conversions and sales.


WooCommerce has plenty of plugins that offer specific functionality. In this post, we will focus on the Countdown Timer plugin. Below, we will see how Countdown Timer helps you boost your WooCommerce store sales.
What is the WooCommerce Countdown Timer plugin?
WooCommerce Countdown Timer is a plugin that allows eyewear store owners to display a virtual clock. It indicates the countdown to a particular event or offer. It also shows the date and time. That means customers will know the start and end of the countdown.
How does Countdown Timer drive more sales?
Countdown Timer works on the approach of creating a sense of urgency among customers. It also elicits the fear of missing out (FOMO) that encourages them to place the order. With this plugin, you do not give time to your customers to leave and think. In most cases, shoppers do not come back to complete the order.
In short, it prevents your customers from procrastinating and making quick decisions. Here, we have explained how it improves your sales.
1. No more procrastination
As mentioned already, when potential customers visit your online eyewear store, they tend to leave without making a purchase. It either delays the sale, or they forget about it, which results in no sales. A study suggests that 73% of visitors have limited chances of completing their orders.
Thanks to the WooCommerce Countdown Timer, you can trigger an impulse in your customers. Hence, it creates a sense of urgency, which helps them respond fast. With this, you can increase your conversion rate and, eventually, sales.
The timer acts as an extra push to decide fast, which avoids procrastination.
2. Induce a sense of fear of missing out
Being missed out is the biggest nightmare for any human being. So, you can use this to your advantage and drive more sales. The Fear of Missing Out or FOMO is a pervasive fear that can impact shoppers' decisions significantly.
Using a timer for a particular event or offer, you can create a sense of limited period availability. With this sense of scarcity, your products can take off the market quickly and make profits.
3. Highlight product or value
Remember, no one will buy products that do not add value or unique features. When it comes to selling prescription eyewear glasses and lenses, the process is a bit tricky. After all, it is not like dealing with other products. Also, the competition in this field is getting tougher than ever. Therefore, it is not easy to sell your optical products.
The best way to boost sales is by presenting your products as valuable. For this, you need to keep your products available for a limited period. Or you can also use the concept of a limited edition. It will ensure your customers buy products at a faster rate. Besides this, you can take advantage of seasonal or holiday-special products.
You can use a scheduling plugin to schedule your limited edition products on your eyewear WooCommerce store.
4. Engage with customers
Most retail owners face the challenge of keeping up with sales after the products run out. They lose customers to their competitors because of availability or out-of-stock. So, what can you do to meet their needs?
The easiest way to deal with situations like this is to schedule the next availability of the product. Also, do not forget to add the timer, as it will alert customers. Once they know you are working to make it available, they will not shop elsewhere.
A pro tip: Even if your products are out-of-stock, stay in touch with your customers to update them.
In closing
We just learned how to use the WooCommerce Countdown Timer plugin to improve your sales. It helps store owners to schedule stocks, remind customers about a special event or offer, and keep track of potential customers. All this leads to grabbing more leads, which increases your sales. Besides this, Countdown Timer lets you hide products that are not available. Customers get frustrated if they explore out-of-stock products because it wastes their time.
The good thing is that WooCommerce has a range of plugins. You can install the necessary in your optical store to improve its functionality and boost customer experience. For instance, the WooCommerce Glasses and Lenses Prescription plugin is a must-have if you want more sales.
If you need more information on the WooCommerce Glasses and Lenses Prescription and other plugins, visit our site. At SoftProdigy, we have a team of experts with in-depth knowledge in the field.