Best Practices to Improve the Security of Your Eyewear Magento Store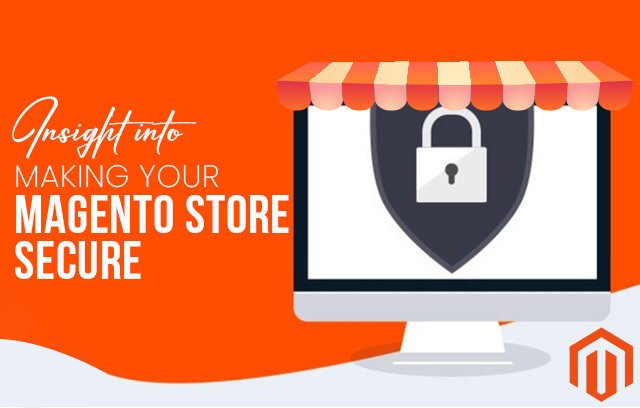 Hackers are in constant search of e-commerce sites with vulnerabilities. As they suspect a lack of security, the first thing they do is attack its data and customers' details. Therefore, ensuring top-notch protection for your optical e-store is crucial.
Since you are building an eyewear store on Magento or already have one, you have plus points. That is, it offers top-level security by default. In addition to this, the platform has the best Magento extensions. These add-ons help you add the necessary features and functionalities to your eyewear store. As a result, you can gain a competitive edge over others.
For example, Magento 2 Gift extension is an excellent way to encourage visitors and customers to make purchases. If you install this extension into your eyewear e-store, you can offer gifts to your shoppers on particular products. Remember, the process is automatic. And incentives like gifts will help you drive more customers and boost sales.
Now, talking about security in Magento, the platform has several security extensions. Hence, you can expect splendid security. Sometimes, external and internal factors can make your Magento store vulnerable to online malware. Listed below are the top practices to secure your optical e-commerce site.
Pro tips to immune your eyewear store from online hackers
Magento already builds highly secure e-stores. But given the rising number of data breaches, it is good to tighten the protection of your eyewear site. The following are the tips you should consider.
1. Switch to Magento 2
One of the reasons Magento eyewear store owners face security issues is they still use Magento 1. Last year, this version suffered a massive data breaching attack. After this, the core team launched Magento 2, which is highly secure and performant. Also, the platform has stopped offering support to Magento 1. With the new version, you can get great features like Clickjacking prevention, XSS protection, etc. If you haven't migrated your Magento online store to Magento 2, it is high time to do so.
2. Stay updated
Every new update comes with improved features and better security and bug fixing. Of course, not everyone prefers switching to the latest updates. But whenever there is a new version, it means high security, performance, and additional features. In simple words, the updates always bring more features. Consequently, you can create a robust and secure Magento online store. Therefore, it is advisable to keep your eyewear e-store up-to-date.
3. Leverage two-factor authentication
Another excellent tip you should not miss is two-factor authentication for your eyewear store. It ensures extra protection to your data. Hence, make it immune to any attack by hackers. We have several two-factor authentication methods, such as Google Authenticator, Duo Security, author, etc. You can pick the best one that meets your needs and goals.
Moreover, Magento has a built-in Magento extension that ensures two-factor authentication. By installing this, you can protect your Magento optical store from attacks.
4. Set up complex passwords
The security of your e-commerce site and customer data depends on the password you set. For example, an easy password means hackers can access it and break into your security. In the end, they will steal your confidential information. It can cost you a big time. For this reason, always set complex passwords for your e-commerce site. With this, you can prevent unauthorized people from accessing it.
If you are wondering what a strong password looks like, we can help you. A complex password is a combination of different characters and numbers. You can use lower case, upper case, symbols, and numbers. One thing more, you should never use the same password for two or more stores.
5. Do not neglect backup
Besides staying up-to-date, it is critical to back up your eyewear store regularly. What if you fail to do it? There might be chances that your e-commerce site may crash because of issues. If there is no backup, you will lose your data permanently. On the other hand, the backup will help you recover your data automatically.
6. Invest in an encrypted connection
An unencrypted connection is one of the primary reasons for security breaches. But you can avoid this with ease. Are you wondering how? The answer is Magento encrypted connection. Therefore, to improve the security of your Magento e-store, get SSL/HTTPS.
7. Create a custom path for the admin panel
The next important thing is to create a customized path for the admin panel. It is the best hack to protect your Magento eyewear store from hackers. With this, you can prevent unauthorized people from accessing your admin panel, which they can do effortlessly. Therefore, setting a custom word for your Magento online store admin panel is best. The use of the custom word depends on your specific needs and requirements.
8. Keep your session expiration on
Session expiration is a great way to safeguard your Magento store from unauthorized access. Hackers are getting more intelligent than you can imagine. Therefore, you need to think a step ahead of these tech-savvy to beat them. If you keep your Magento store sessions expiration on, they cannot access it. This feature will immediately lock your admin panel after a particular timeframe.
The bottom line
These best practices protect your Magento store from potential threats and data breaches. Therefore, do not forget to consider these in your optical store and save yourself and your business from humiliation. The easiest way to add the much-needed security is by installing the best Magento extensions.
If you are searching for reliable Magento online store services, contact SoftProdigy. We have years of experience delivering quality Magento services.