Order Tracking and Improved Customer Purchasing: Are they Related?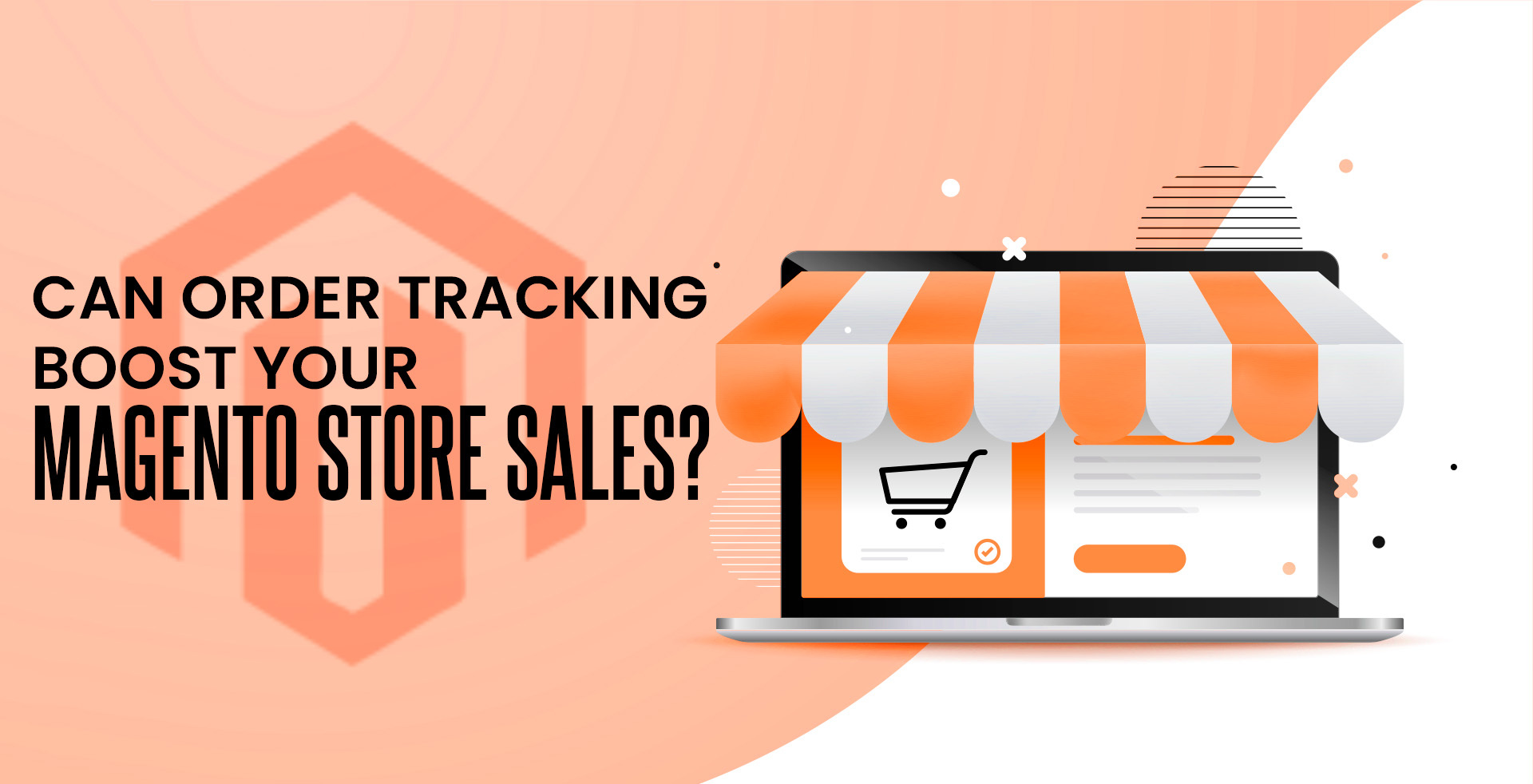 Do you want to build a successful online eyewear business? If yes, we recommend you choose Magento 2 platform. There are countless reasons to support what we said.
Firstly, Magento 2 is a comprehensive e-commerce platform.
It comes with various features that improve your store user experience.
Magento 2 has thousands of free templates.
It flaunts free and premium Magento 2 extensions that help build a better relationship with customers. It will turn customers into loyal customers and eventually increase your sales.
But having a well-built Magento optical store is not enough for a successful business. If you want to improve your store purchasing, add value to your customer experience. Order fulfillment is one element to achieve the same. And order tracking plays a crucial role in bringing a sense of satisfaction and fulfillment among customers.
We all have been there when we consistently tracked our order to check where it reached. As per Tracktor, customers check their order tracking page nearly 3-5 times per order. Also, online users prefer eyewear stores that offer proper order tracking. This post will explain the role of e-commerce store plugins and extensions in streamlining the order tracking process. Before getting into this, you should know how the order tracking process will benefit your eyewear business.
What is the order tracking process?
In e-commerce, order tracking refers to the process that notifies the store owners and the buyers where the order reached. That means they can track each movement of the product from the warehouse to customers. It prevents buyers from making continuous panic calls to know the order's current status. Let us find out how the order tracking process benefits your business.
How does online order tracking benefit your business?
First of all, if your customers can track their orders, it will build your credibility and help you gain more trust. Additionally, hassle-free order tracking is a crucial element that improves customer experience. It will enhance your customer retention, loyalty, and lifetime value. Also, you will experience increased brand equity, growth, and sales.
The order tracking process is a must for your Magento eyewear store. If you do not have an order tracking system, it is the right time to implement it. You can do it easily with:
Magento 2 Shipping Tracking Extension
Magento 2 Order Tracking and SMS Notification Extension
If you are curious to know more about these extensions, read below. Our experts will explain the benefits of using them.
1 . Magento 2 Blue Dart Shipping Tracking Extension
With Magento 2 Blue Dart Shipping Tracking Extension, you allow customers to quickly check the availability of cash-on-delivery (COD) services to their locations. For example, an online user visited your prescription eyewear store to buy products. They found a suitable product and were even interested in purchasing it. So, they fill in their details on the checkout page only to realize that COD is unavailable. That is such as waste of time.
After this, there are little-to-no chances of them coming back again. Moreover, they might recommend their friends and relatives not to choose your optical store. In the end, the loss is yours. If you want to prevent such instances, implement Magento 2 Shipping Tracking Extension in your store. Besides this, your visitors and customers can know the total price of the order. The following are the key features of this Magento 2 extension.
It allows store users to check the availability of cash on delivery to a particular zip code.
It helps store owners to create a PDF with order details.
It generates shipment orders with AWB numbers.
It provides users with an AWB number for tracking via mail.
2 . Magento 2 Order Tracking and SMS Notification Extension
Another excellent add-on for your eyewear store is Magento 2 Order Tracking and SMS Notification Extension. It notifies your customers of different order statuses like order placement, confirmation, shipment, invoices, and delivery. Hence, you will not get panic calls from your buyers. In short, this extension will prevent you and your users from dealing with any inconveniences.
The best thing about this e-commerce store extension is it does not involve multiple 3rd party couriers for package tracking. Unlike other extensions, it provides users with clear and enough information about the order delivery status. With the Magento 2 Order Tracking and SMS Notifications extension, you can access information from several carriers such as DHL, UPS, FedEx, USPS, etc.
What makes this extension unique is it sends SMS carrying delivery information to customers. Like this, customers will know the exact date of their order delivery. To further improve their user experience, you can send a personalized SMS. Let us look at some benefits of using the Magento 2 Order Tracking and SMS Notifications extension.
It sends customers emails with order confirmation details.
It enables order tracking without the need for login.
You can leverage post-purchase SMS Notifications and email automation.
It offers smooth shipping tracking without involving 3rd party shipment links.
It allows 100% access to the Order Tracking page.
In closing
Order tracking plays an important role in enhancing your customer experience. Therefore, you should install the right Magento 2 extension to ensure a seamless order tracking process. It will benefit you and your customers while eliminating any inconvenient situations. Depending on your business goals and budget, you can choose free or premium Magento2 extensions.
If you are searching for a reputed company offering WooCommerce services, contact SoftProdigy. We deal in multiple services from store development to maintenance and e-commerce store plugins and extensions.