Is It the Right Time to Accept Cryptocurrency for WooCommerce Store? Explained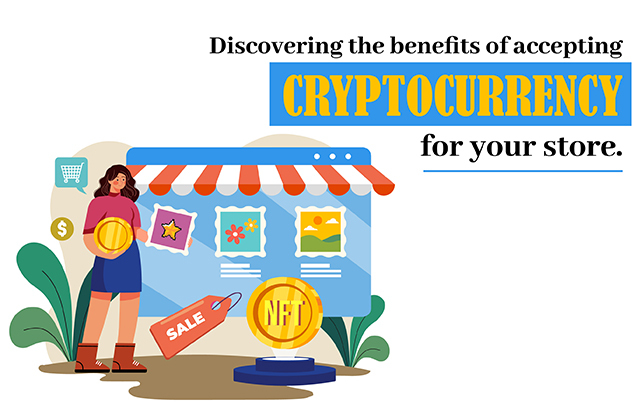 Cryptocurrency is no more an unfamiliar term today. At least, everyone has heard of it. People have started investing in cryptos like Bitcoin, Ethereum, Dogecoin, etc. Also, most people prefer using Cryptocurrency to buy online products and services. And they look for e-commerce stores providing an option to pay with Cryptocurrency.
So, if you do not want to lose potential audience sales, accept Cryptocurrency payments for your WooCommerce store. Do not worry! It does not require you to become a pro in crypto. Some solutions allow adding this option to your e-commerce site. It is a relief that you do not have to know the technical details. We will explain in detail why your store should accept Cryptocurrency later in this post. First, let us find out how to add this payment option to WooCommerce stores.
WooCommerce and Cryptocurrency
Are you planning to build an optical store to sell prescription eyewear products? If yes, choosing WooCommerce as an e-commerce platform is the best decision. After all, selling prescription eyeglasses and lenses is different from other products. It is a robust solution that meets your e-store needs and requirements.
Firstly, it is an open-source solution. Thus, you do not have to spend a fortune building an e-commerce site. In addition, it has plenty of plugins that allow you to customize your store. For instance,Blue Dart Shipping Integration with WooCommerce stores can boost your customers' shopping experience. With this plugin, your customers can find out if cash on delivery is available for their location. It saves them time and improves user experience.
Moreover, WooCommerce allows store owners to make Cryptocurrency their preferred payment currency. Are you wondering how it is possible? Well, WooCommerce has collaborated with payment processing services. It lets businesses accept payment in any way, including US dollars, digital cash, and cryptos.
Nowadays, we have advanced payment processors that help you change cryptos to fiat currency. It will automatically get transferred to your bank account. Therefore, you do not need to worry about holding or buying Cryptocurrency. You know how to include a crypto payment method in your WooCommerce eyewear store. The next step is to learn how it can benefit your business.
Advantages of accepting cryptos for your WooCommerce store
As a business owner, you should create an e-commerce site that appeals to your target audience. One such aspect to focus on is safe, smooth, and easy transactions. Thus, it is advisable to offer multiple payment methods like cash on delivery, digital wallets, Cryptocurrency, etc. Let us dig into reasons your store should start accepting Cryptocurrency.
1. Get payments anywhere, anytime, and from anyone
If your eyewear store serves an audience globally, accepting Cryptocurrency is beneficial. The value of cryptos remains the same everywhere. You can access global markets without setting up shipping logistics. Therefore, you can receive payments virtually with no bondages. It means at any time, from anyone, anywhere.
2. Ease of international payments
You can always convert your Cryptocurrency into fiat currency and settle it. But if you keep it as crypto, you can make payments to your overseas suppliers and contractors with cryptos. The process will be fast and require low fees. After all, you do not have to handle international treasuries or worry about foreign currency exchange.
3. Access to an ever-growing customer base
Do you know over one billion people across the globe have invested in Cryptocurrency? And 46 million of them hold Bitcoin alone. Another interesting statistic is that most crypto holders are young people between 18 and 35. So, it is clear youngsters prefer cryptos over other forms of currencies. If you want to target them, it is crucial to cater to their needs and preferences. Also, the crypto market is expected to grow three times by 2030. You cannot miss this golden opportunity.
4. More conversions
According to the US Crypto Consumers study, around 25% of online shoppers prefer e-commerce stores that accept Cryptocurrency. Moreover, 32% of millennials are likely to switch to online merchants offering crypto payment options. You can use this opportunity to attract more customers by accepting Cryptocurrency. It will also help your WooCommerce store to stand out from your competitors.
5. Fast settlements
When you deal with international suppliers, sending or receiving fiat currency will take time. With traditional processors, you might have to wait for days. But Cryptocurrency has solved this problem. Transactions can occur within a few hours or even instantly.
6. Low transaction fees
Traditional payment processors charge you around 2.5% on transactions. But crypto-based processors save you time and money too. You have to pay only 1%.
In closing
We have listed some excellent benefits of accepting Cryptocurrency for your WooCommerce store. But the choice is subject to your business goals and needs. If you have plans to take your local eyewear store to the global level, it is best to incorporate this payment system. Customers use crypto payments to buy jewelry, vehicles, appliances, tourism and travel, and financial services. The day is not far when they choose Cryptocurrency to shop for clothes, shoes, and eyeglasses. So, be the earlier adopter and gain a competitive edge.
If you are searching for a reliable company offering WooCommerce services, contact SoftProdigy. We also deal in paid WooCommerce plugins like Blue Dart Pro Shipping Integration in WooCommerce