Best Practices to Retain Customers and Grow Your Eyewear Store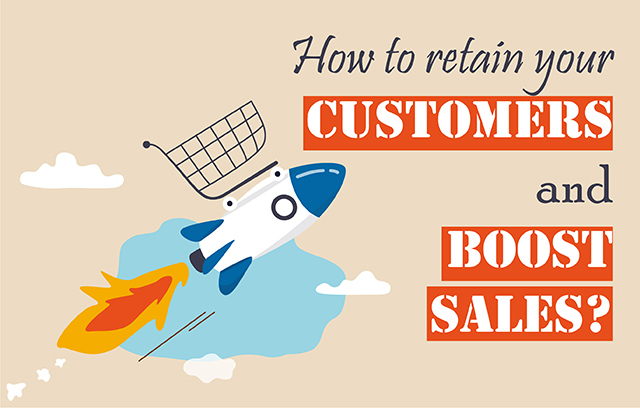 Generating loyal customers is the ultimate goal of investing in digital marketing. But reaching there is not easy. As an e-commerce store owner, you will deal with several challenges to stay relevant. It is more difficult if you have an eyewear e-store. Why?
Firstly, selling prescription eyeglasses is not like other products. Moreover, the competition in the field is becoming cut-throat. After all, more retailers are switching to online solutions. Before we list effective customer retention strategies, you should choose the right technology.
If you have used WooCommerce, you have made an excellent decision. It is one of the widely used e-commerce platforms for various good reasons. You can build a high-performing optical e-store because it is open-source. Since it is a plugin for WordPress, you can access thousands of plugins and improve the functionality of your store.
For instance, the Lens Prescription WordPress plugin helps you display prescription options. As a result, your potential customers can add their prescriptions with ease. There are various plugins you can consider based on your store.
You have made the right choice using WooCommerce for your eyewear e-commerce site. Now, let us find out different strategies to retain customers. Remember, more customers are equivalent to more sales, which leads to higher revenue generation.
How to ensure customer retention and grow your eyewear store?
1. Excellent customer service
Let us say you have a user-friendly store and quality eyewear products. But if your customer service is not good, you will get lost in the crowd like many online stores. The best way to stand out from the rest is by providing unmatched customer service.
When you always have your consumers' back and respond to their queries immediately, they will feel valued. The feeling of being well-served will encourage them to choose your store for future purchases. The following are tactics you may employ to improve your customer service.
Employee multiple methods that your customers can use to contact you. Also, be reachable.

Respond to each question and problem raised by your consumers.

Make sure you have knowledge about your products and services.

Create an easy-to-use e-commerce store.
2. Follow up
Do not skip follow-up whether someone visited your eyewear store or has bought products. It is a great way to communicate with them and remind them about your products and services. For example, you can send thank-you or confirmation emails after the purchase. You can share time-to-time updates on their shipment. Besides this, you can ask customers for reviews or feedback on the purchased items.
With consistent engagements, you can convert your visitors into customers. In no time, they will become your loyal customers.
3. Reward your loyal customers
Rewards in the form of discounts are an easy way to retain your customers. After all, who does not want things that are free of cost? For example, someone shopped first time from your eyewear e-store. You can offer them thank-you rewards or discounts. To use avail of this offer, they have to shop again. Thus, they will automatically come to your WooCommerce site. Once they become loyal customers, surprise them with more significant loyalty rewards.
You must be thinking that continuous discounts will lead to a loss for your business. It is possible. Thus, it is advisable to use it smartly. Instead of percentages, offer flat discounts. With this trick, you can increase the order size, which will not affect your profit. The best thing is you will be able to retain customers.
4. Leverage referral program
The referral program is one of the popular ways e-commerce businesses attract new customers while retaining existing ones. But how does it work? In this, you incentivize your already-satisfied customers to refer your products to their friends and families. Do you know personal references offer better results than any other marketing technique? The reason is people trust their known ones more.
Referral prizes help you retain your customers. Also, the word to mouth marketing will improve credibility. Automation and simplicity are crucial to run successful referral programs. That is where WooCommerce extensions and plugins come into play.
5. Ask satisfied customers to testify and review
Today, online users check reviews and read testimonies before purchasing anything. Indeed, you have high-quality products. But testimonials from past customers can help them make decisions with ease. Online users prefer shopping from e-commerce sites with genuine customer reviews. These help them understand what people are talking about your eyewear products. Are they happy with the quality and fit? Do they get timely customer support? Did they have a hassle-free shopping experience?
Besides motivating other online users to buy your products, writing reviews help customers to build a stronger bond with your business. You can send emails to your buyers and ask for reviews. They will not hesitate to write a testimonial if they like a particular pair of prescription eyeglasses.
In closing
Implementing any of these strategies can boost your customer retention remarkably. And having more customers will improve your sales. It will help you accomplish goals like higher revenue. Over time, your satisfied consumers will write more referrals and reviews. Consequently, your eyewear business will expand.
But these customer retention strategies will be effective if you choose the best e-commerce platform. If you are still looking for an ideal solution, WooCommerce is what you need. Also, implement relevant WooCommerce plugins to your store like the WordPress Prescription plugin.
Hopefully, this post is helpful to you. If you want to know more about WooCommerce and its plugins, visit the SoftProdigy website.