A Complete Guide on Backing Up and Restoring Your Magento Store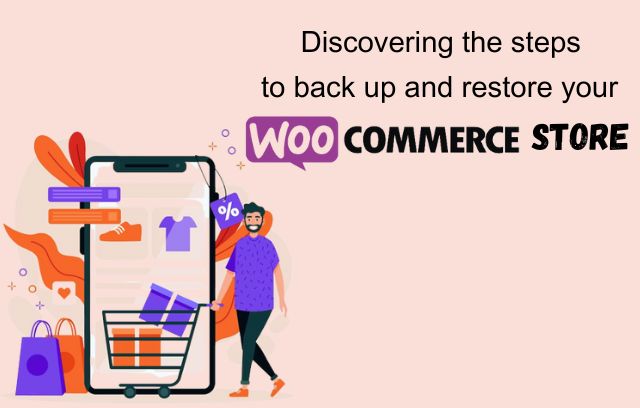 Data is everything, especially if you own an e-commerce store. The first step to ensure a secure and successful business in this competitive age is to choose the right platform.
Many big brands like Coca-Cola, Bulgari, HP, Asus, etc, have Magento-powered online shops. Since you plan to sell prescribed eyeglasses and lenses, Magento is your best bet. It empowers more than 250,000 stores across the globe, and the number is increasing.
The open-source solution offers a wide range of features and customization options, making it a powerful solution for businesses of all sizes. The best thing is you can even run a large-scale site. Magento offers extensive customization options, including countless themes, templates, and extensions for building custom functionalities. For example, the Premium Prescription Lens Configuration extension simplifies setting up an online store to sell and add lenses. Besides this, it offers many other features that boost customer experience.
While Magento is one of the highly secure e-commerce solutions, it is not a silver bullet. No matter how safe your eyewear store is, unexpected events can happen. These include human errors, website crashes, data breaches, or hardware failures. Therefore, backups are crucial as they serve as a safety net in these cases. It helps you sell prescription glasses lenses online without worrying about data loss.
We will discuss some best practices to back up and restore your Magento eyewear store. But first, you should know the types of backups.
What are the different types of backups available for the Magento store?
Magento offers two types of backups: database backup and file system backup. The database backup contains your store's data, such as product information, customer data, orders, and configurations. On the other hand, the file system backup holds files including media files, themes, and extensions like Premium Prescription Lens Configuration. But you should perform both types of backups for comprehensive data protection.
Magento allows you to back up your custom prescription lenses store manually or opt for automation. Let us look at the steps involved in manual backup.
Manual backing up of your Magento store
Manual backups require a bunch of complicated processes, which may take a lot of your time. However, you may follow these steps.
Database Backup: You can create a database backup through your hosting control panel or a tool like phpMyAdmin. All you need to do is export your Magento database in SQL format and save it in a secure location.
File System Backup: You can use FTP (File Transfer Protocol) to back up your Magento store's files. Or leverage a hosting control panel to download all the files from your Magento installation directory to a local computer or a remote storage location.
Do you wish to create and manage backups without headaches? Then, automation is your solution. With the help of modern extensions, creating backups for the Magento store and restoring them has become a quick and uncomplicated process.
Automated backups of Magento store
Magento also offers automated backup solutions, thanks to third-party extensions or hosting providers. These solutions allow you to schedule regular backups, automate the backup process, and store backups in remote locations for improved security.
What does restoring mean in the Magento store?
Restoring refers to the process of recovering or returning a Magento store to a previous state or version. It may involve reviving the store's database, files, or settings as before. You may need to restore your Magento store in situations where the store has experienced data loss, website errors, or other issues that require reverting to a previously saved state. The following are the general steps to restore your Magento store:
Database Restoration: It involves creating a new database and importing the SQL backup file using a tool like phpMyAdmin or MySQL command line.
File System Restoration: For restoring the Magento files, you can use FTP or your hosting control panel to upload the files from the backup to the appropriate directory.
Whether you use manual or automated backing up and restoring your Magento eyewear store, it must be done right. Read on to learn the best practices to achieve the same.
Tips to back up and restore your Magento store without hassle
If you want to ensure effective backup and restoration of your Magento store, follow these practices.
1. Schedule Automated Backups
Regularly schedule automated backups of your Magento store to avoid data loss and minimize downtime. Remember to perform backups at regular intervals, such as daily or weekly. It depends on the size and activity level of your store.
2. Store Backups in Multiple Locations
Store backups in multiple locations, including on-site and off-site, is crucial. With this, you can ensure additional security. You can store on-site backups on a separate server or a different physical place within your premises. Off-site backups should be stored in remote locations, such as cloud storage or an off-site data center, to protect against physical damage or disasters.
3. Test Backups by Restoring Them
You should not miss out on testing your backups by restoring them to a test environment to ensure their integrity. It will help you identify any issues or errors in the backup process and ensure your backups are viable for restoration when needed.
4. Keep Multiple Versions of Backups
It is a good practice to have multiple versions of backups, including incremental backups. They capture only the changes made since the last full backup, which reduces backup size and allows for faster restoration.
5. Document Backup and Restoration Procedures
Do not forget to document your backup and restoration procedures in detail. For example, your team can follow step-by-step instructions in an emergency. Also, keep the documentation up-to-date and easily accessible to ensure smooth backup and restoration processes.
In closing
The effective backup and restoration of your Magento store can minimize the risk of data loss and downtime and protect your third-party extensions like premium prescription lens configuration. Also, regularly review and update your backup and restoration procedures to adapt to the latest changes in Magento infrastructure.
If you want to build a store to sell prescription glasses lenses online, contact SoftProdigy. Our experts can help you create a feature-rich e-commerce site using powerful platforms like Magento and WooCommerce.