How to get your User's PD (Pupillary Distance) Online?
Do you own an online optical store? If so, then it's necessary to have the pupillary distance feature in place. Though any optometrist or optician can measure it, you need to avail your store with this amazing feature so that your shoppers will have an ultimate buying experience. However, if you don't know where to begin, we are here to assist you.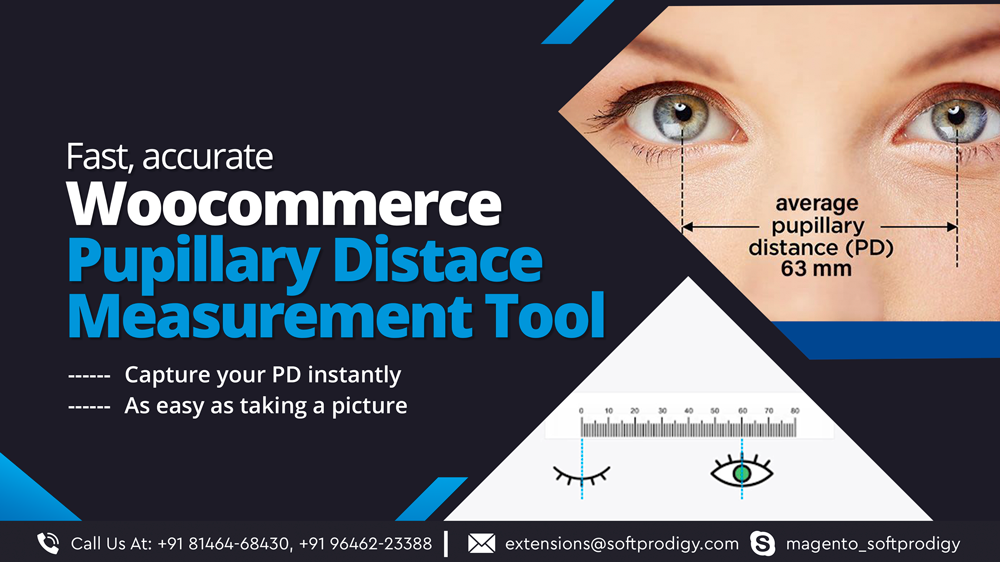 What is Pupillary Distance?
Also known as PD, pupillary distance refers to the distance between pupils. It is measured in millimetres and plays an important role inordering eyeglasses online. Many eyeglasses manufacturers make the best-fitting lenses by using this number, helping users see as clearly as possible.
How to Measure a Customer's PD Online?
One of the best ways to calculate your shoppers' PD online is by incorporating a PD measure tool such as WooCommerce PD measurement plugin in your shopping website. This handy calculator helps yourusers calculate their PD and then add the measurement to their orders.
When customers don't have their PD before adding an eyewear product to the cart, the tool automatically provides them an option to measure it. Once they position the camera with a credit card held up to their chin, the plugin gets a point of reference and determines measurements.
Where to get the PD Tool WooCommerce?
If you don't want to see your shoppers struggling with their PD measurements, consider opting for this amazing WooCommerce plugin. Don't hesitate to reach out to the expert's team at SoftProdigy. Our PD measurement extension is one of the fastest and easiest solutions for obtaining your customer's pupillary distance (PD).
So, are you ready to improve your customer experience and boost the sale of your online optical store? Get in touch with us today!